Nävis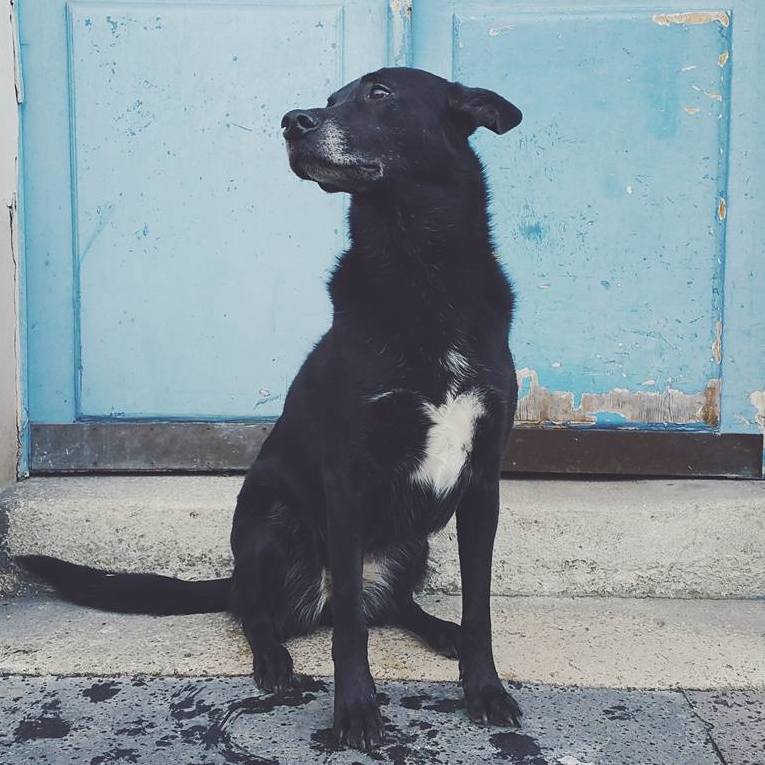 The oldest one at home is Nävis, she is a Black Belgian Malinois, born in 2009. Nävis was rescued as a baby, born in a Gypsy camp, where they wanted to kill her with rocks. Why? Because she was black and not scary enough to sell her. Fortunately, Some kids took her away, and saved her life, putting her in a shelter, where we found her at 3 months old in september 2009.
Her name comes from the heroine of my favorite french comic-book Sillage.
Before we found her name, we thought about Doug (as Up was just released) and Truc (which means "thing" in French) xD
She was quite a challenge, not listening more than 2 seconds, hyperactive crazy, not eating for weeks… and later, we discover that she was hypothyroidic. With a proper treatment she become a good girl, but her energy was still tough to handle. After 1 year with us, she was able to walk free in Paris, even with her health issues. She is a very good girl!
At the moment I'm writing this, she is a 10 and half year old lady, loving to sleep all day, especially on the couch. She is overweighted, one ear broken because of a fight 4 years ago, and people think she is a x Labrador, but we are now sure she is a pure breed working malinois. We wanted to know what she is, and bought an embark for her :

https://embarkvet.com/dog/navis