Cats
Five cats are living in our house.
In 2011, we welcolmed Muki and Good Morning, we still lived in Paris back then, in a shop converted as a flat. 3 levels, a lot of fun for 2 kittens to play, it was like a big cat tree there.
Muki is a bit of a rescue, she's an european cat, white with blue eyes, which, as often, means she's deaf.
Good Morning is a Ragdoll, she comes from a nice breeder who were one of the only Ragdoll breeder back then in France, it was pretty rare indeed to find one. I was lucky enough to find the cat of my dream: a blue bicolored female, with a wonderful type and marking.
They are a month appart, and we discovered it was a very good thing to have 2 kittens growing together xD
3 years later, in 2014, scrolling facebook, like usual…
This appeared on my feed :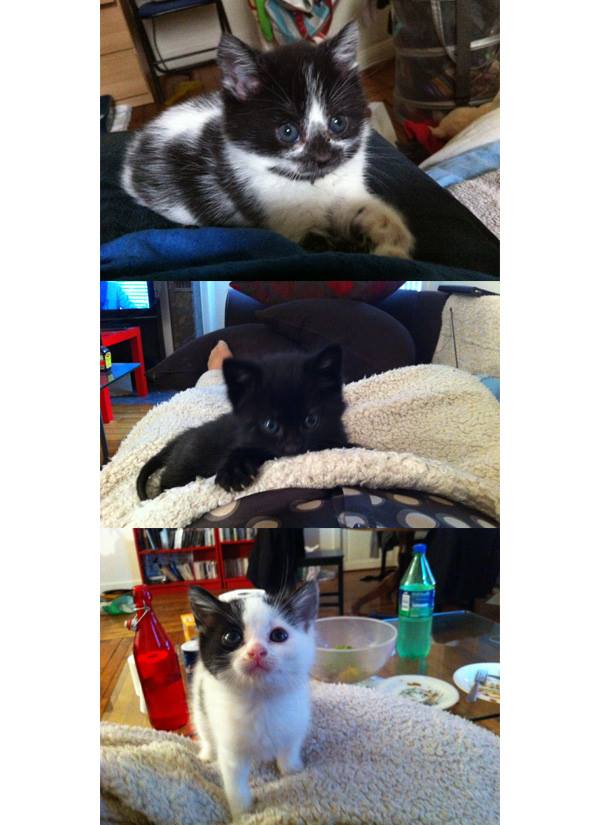 3 kittens, found at 1 week old in the garbages outside…
And looking for their forever homes. The one at the top, black and white, this one, stole our heart immediately. 2 months later, Joyce changed her name for Kenway (for obvious reasons) and joined our home for ever.
Under constructions